Anime That Makes You Go AUUUUUGH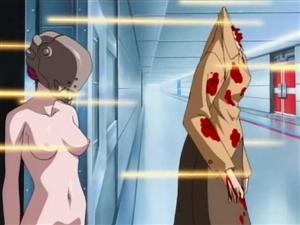 One of the more recent shows I've been watching is Elfen Lied. While I have been enjoying the show a lot, the level and type of violence in it seems to make me cringe almost every episode. People are routinely decapitated, blood spurts everywhere, etc. The most recent one I watched (episode 8), almost pushed me to the "okay, this is just too much for me" point.
On the other hand, I'm still convinced that at the root of it, the show is just a dysfunctional harem show.
Posted by snooze at October 1, 2004 10:27 PM